west side of a river
nice to meet you! My name is Nishikawa and I joined Sun-El in October as a public relations officer.
In San ElIntroduced full-remote and full-flex systemMost employees were working from home, especially during the declaration of a state of emergency.
I also started working remotely from the third day after joining the company, and at first I was full of anxiety, wondering if I could work alone, and not being so good at computers.
However, at San-El, we use various tools toThere is a system that allows you to work comfortably at homeSo now I can work with peace of mind.
Among such mechanisms, San-El recently started test operation"oVice"The following is a list of the most common problems with the
In recent years, as the number of companies that telework as a countermeasure against the new coronavirus is increasing, it is one of the communication tools that is attracting attention.
Simply put,"Members can interact with each other in a virtual space"A fun service!

west side of a river
I will introduce such an attractive tool, along with my impressions after using it for the first time.
The problem with telework is "lack of communication"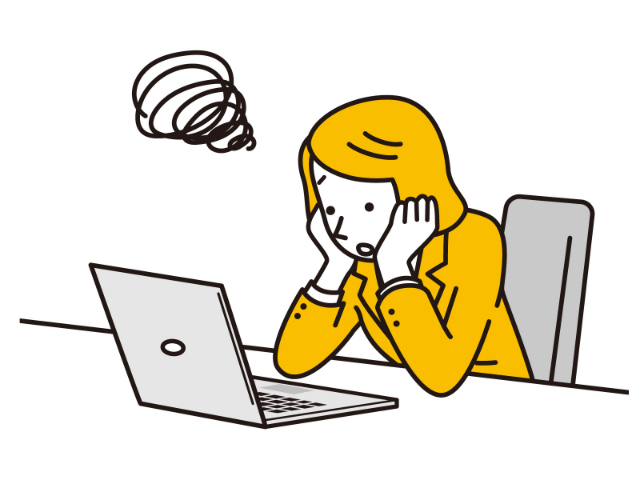 Suddenly, although everyone tried teleworking,"Members are estranged from each other" "I can't solve the lack of communication..."Do not you think?
Even if members are actually communicating with each other using tools such as Slack, Teams, and Zoom, communication tends to be lacking compared to working in a company office.
In the background, although communication with a purpose such as meetings and sales reports is possible, in an environment where members work apart from each other,The current situation where small talk and casual discussions are difficultBecause there is
For example, it's not enough to ask using a function such as Zoom... but I want to talk to you... I'm suffocating working alone... and so on, the stress of the members is increasing!
Also, people like me who have just joined the company have little interaction with members,Many people may have worries such as being anxious about working alone.

west side of a river
Not only for those who suffer from such telework,oVice, which can be used for various purposes, is recommended for those who:The following is a list of the most common problems with the
Recommended people to use oVice
Recommended for those who have the following thoughts when using oVice as a substitute for a real office.
recommended person
I want a permanent place for remote work
I want to create a place for members to interact
I want to easily conduct group work and meetings online

Also, there are other ways to use it besides the office!
Examples of non-office use
As a venue for online events such as company briefings and exhibitions
As a venue for wedding parties, etc.
Used for school online business, etc.
In this way, it is attractive that you can use oVice in various situations just by having it!
In fact,Introducing oVice services and featuresThe following is a summary of the results of the project.
Features of oVice
First of all, what is "oVice"?

oVicewas launched by oVice Co., Ltd. in August 2020.2D virtual space serviceIt is.
Avatars (users) who enter the room gather in one field that looks like an office, and it feels like they are working in a virtual office.
You can create a browser-based office,Tools for conference rooms, standing chats, and screen sharingIt is.
In addition to being used as a virtual space by companies that implement telework, it is also used as an event venue such as online exhibitions, drinking parties, and parties.
The biggest feature is that you can have a casual conversation!
The biggest feature of oVice is difficult with tools such as Zoom, Slack, and TeamsIt is easy to casually talk about "useless talk" and "small talk", creating a harmonious atmosphereThat's it.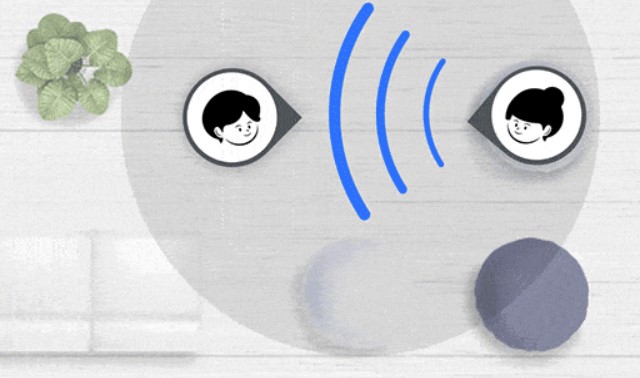 A circular area where you can hear your voice is set around your avatar. And it is designed so that the voice of the avatar that is close to your avatar is loud, and the voice of the avatar that is far away is soft. for that reason,You can move freely in the field and immediately participate in conversations you hear.It is.
It's nice to be able to have a casual conversation like talking to the person sitting next to you.
In the real world, oVice is the strongest communication tool that allows you to feel the presence of your friends even if you are far away.
Must see! 4 attractive features of oVice
Here are four of the features in oVice that I would like you to pay particular attention to.

4 Attractive Features of oVice
Function 1 | Voice conversation where you approach and talk to the other party
Feature 2 | Video conferencing like Zoom and Meet
Function 3 | Various rooms (spaces) can be created
Feature 4 | Embed YouTube videos

Function 1 | Voice conversation where you approach and talk to the other party
You can freely move your avatar and talk to people in your area, and your voice will reach them and you can start a conversation right away.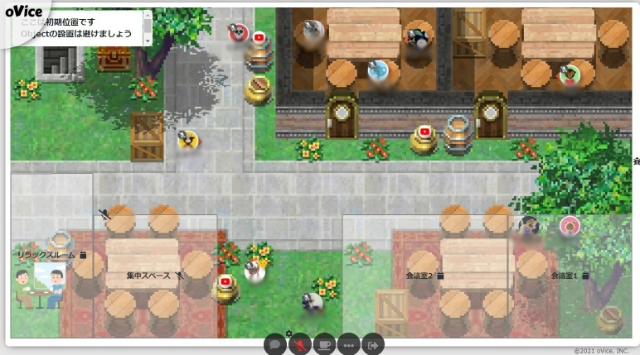 *This image shows the field background used during the free trial period.
You can ask questions such as "Do you have time now?" or have a frank conversation. It's not like I'm going to go out of my way to ask by email or phone, but I want to hear it! It will solve the problem.
Group work and discussions will also progress because it is easy to go back and forth between multiple conversations.
Function 2 | Video conferencing such as ZOOM and Meet
You can also freely create a space like a conference room on the field.

Just move to the meeting room space,Professional meetings with screen sharing and video callingYou can also
For example, when you have a consultation, you can use the talk function introduced earlier to talk to someone, invite them to "Let's have a meeting," and talk in the conference room. By doing so, you can quickly solve the problem on oVice! You really feel like you are in the office.
There are chats that only people in the meeting room can see, and people who join midway can read the chats up to that point, so you can share the content of the meeting immediately.
of course,You can even create a conference room for those conversations or secrets you don't want to hear.
I think it's convenient that you don't have to move to another communication tool!
Function 3 | Various rooms (spaces) can be created
oViceField background and width can be set freely.(Contents vary depending on the price)
It's good to be able to decide according to the atmosphere of the company and the purpose of use.
By the way, San-El has a space like this!

Concentration space for people who want to work quietly
The focus space is a place where no sound enters, and you can't hear the voices around you. It's also a visual sign that you can't talk right now, so it's good to enter when you want to work silently.
Relaxation room for casual conversation
It is a room where you can take a breather, such as during break time or for those who want to work while talking.

San-El's background is a reproduction of a scene from the game, including a hut and a mysterious treasure chest...! It looks like the adventure is about to begin!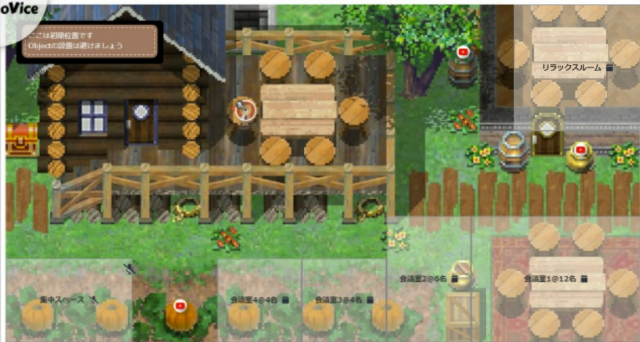 Rather than an office, it feels like you are participating in a game.
The informal office background on oVice is also the secret to casual conversationMaybe!
Feature 4 | Embed YouTube videos
in the oVice fieldembed youtube videocan do.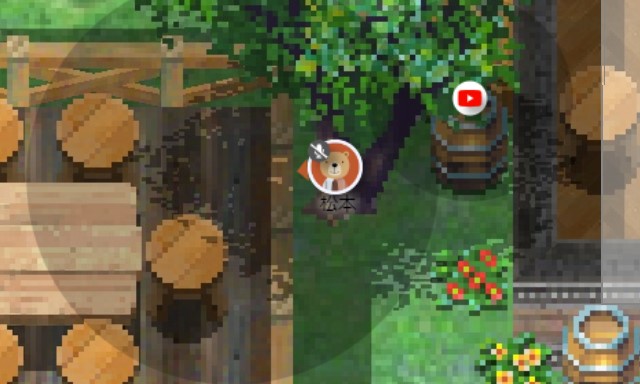 If you place a YouTube icon on the field, a video (music) will play just by approaching the YouTube icon, so it can be used as work background music.
You can enjoy the space as if you were working in a cafe,Functions that can be expected to maintain work motivation and concentrationis not it.
In addition to these recommended functions,
Send a chat to someone in the browser with the message function
Since all members in oVice can view,Ideal for in-house announcements, etc.is. You can be informed without disturbing the work. In addition, since it is possible to write casual contents like a bulletin board, it seems that it can be used in various ways by creating rules for the message function according to the corporate culture.
Leave seat function
press the tea iconAbility to temporarily leave the fieldis. If you're taking a lunch break or stepping away for a while, you can also use this feature to leave a comment. Just like being in the office all the time is tiring, being in a virtual space is tiring. Especially if you suddenly talk to them with the "talking function", you may be surprised, so let's use it when you want to take a break.

How do you like it? There are many useful functions unique to virtual space!
Next,Impressions of using oVice as a telework beginnerwill be reviewed honestly.
Did you actually try using oVice?
As I mentioned at the beginning, I started working from home as soon as I joined the company.
I can use a computer, but I don't know much about it, and I was worried whether I could work alone. just,In fact, using oVice, even I, a remote work beginner, can work without difficulty.
I am currently working on this article while consulting with the person in charge at home.
When I asked, "Mr. ○○, are you ready now?"I'm so grateful that I don't have to worry alone when I'm stuck!

west side of a river
From here, I will introduce the good points of oVice in detail based on my actual experience.
It was good point
I tried using oVice and picked up the parts that I felt were particularly attractive and put them together.
Good things about using oVice
1 | Simple operation allows you to complete everything from standing talks to meetings
2 | Virtual space to feel friends
1 | Simple operation allows you to complete everything from standing talks to meetings
anywayEasy to operate! Avatar can be moved quickly and without stress.
There are no difficult operations, so you don't have to worry about using it, and you can move your avatar just by dragging and dropping.
And above all, it is also the charm of oViceIt's fun to talk casually with the voice functionand as it isIt is convenient to work together and have meetingsI feel that
2 | Virtual space to feel friends
The rooms are separated on the field, who is talking to whom, which group is in the meeting, etc.Visually understand what other members are doingIt is.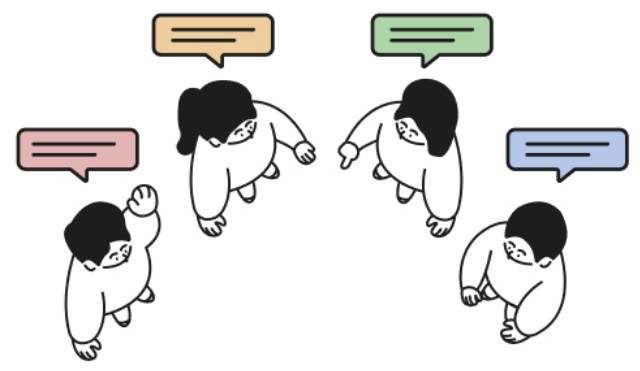 I'm working alone, but there are other members' avatars on the screen, soThere is a sense of working together and there is little sense of alienationis not it. You can rest assured that you will not be lonely!
Also, I can see the attendance status, and I feel like I came to work by joining oVice. I thought it would be great to have a good balance and be able to put myself in work mode even at home.

Besides…
Even people who normally have to go out to ask questions to people in other departments can ask questions right away in oVice.
It's very convenient to be able to talk without calling or sending a message if you have a relationship.
Also, you can chat during breaks, so you can spend your lunch time as if you were at work.
Troublesome point
oVice feels so attractive, but if there are good points,"Offline is better!" "This is a problem"I honestly have an opinion.
So let's take a quick look at what the problem is and how to fix it.
Problems when using oVice
1 | Nervous about speaking at first
2 | Trouble finding a place on the field

1 | Nervous about speaking at first
For someone like me, who has just joined the company, it takes courage to go talk to someone you don't even know.
I can generally tell what they are doing visually, and I think it's okay to talk to them if they're not in the concentration space...but I still get nervous.
For those who are not good at communicating,It may be a higher hurdle to talk only by voice than to talk face-to-faceI can't.
here is the solution
In order to resolve such anxieties, it may be better to have a space for socializing outside of work, such as a chat space or a lunch meeting. At San-El, we have created a resting space called the Relax Room, which is also found in the actual company office, so I think it will be a place where we can casually interact with each other. It's easier to communicate when you visually know when to talk to someone!

Also, if you already know the people in the company, you don't need it, but it's hard to tell who is in which department, so I felt that it would be convenient if the department and the person in charge could be identified in the name.
2 | Trouble finding a place on the field
It's a functional thing, but the audible range is wide, so I'm careful depending on the location.
especiallyIf there are many members in the space, it may be difficult to find a place to stay, or the voices of the meeting may be heard.. On the other hand, I tend to feel sorry if my voice is heard by people who don't care about me.
here is the solution
It's fine for open conversations, but for long meetings, it seems better to enter the conference room. Also, if you don't like hearing conversations that aren't related to you, you can take measures such as entering a concentration space so that you can work without stress.


Besides…
I was confused at first because I didn't know how to enter the conference room, but I can enter the room by clicking the room name (meeting room). When you want to leave, you can leave the room by clicking the leave icon. You will get used to the operation as you use it, so it's best to try it first!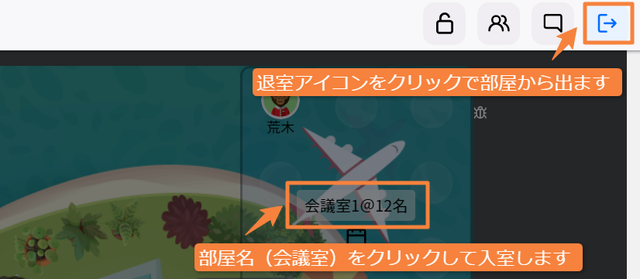 Precautions when using
Also, if you forget to turn off the microphone, you may hear your voice all the time.

Also, if the YouTube volume is too loud, the volume is turned off, or earphones are unplugged, you may not notice that someone is talking to you.
bothIf you're not used to using oVice, it's easy to doSo be careful.
[oVice] will be an ally of remote work!
So far, I've explained a lot about oVice. How was it?
In short...

What is oVice
It is a communication tool that makes it easy to talk
Employees can feel close to each other without becoming estranged
Easy to operate by anyone
Conversations, consultations, meetings, etc. can be completed within oVice
result,oVice should be introduced for remote workI think!
Until now, communication with a sense of purpose, such as meetings, business negotiations, and reports, has been carried out using conventional tools, but it is equivalent to real-life stand-up conversations and conversations in smoking areas.I couldn't experience flat communication onlineThe following is a list of the most common problems with the
However, by using oVice, I think that the decrease in communication between members during remote work can be solved to some extent.
It's difficult to create an environment where people can easily talk to each other even offline, but oVice makes up for it with a lot of features.
Of course, this does not mean that the difficulty of speaking has disappeared,The burden of remote work is reduced just by having a "place where you can talk"I feel.
Isn't it a good system for those who don't have a good time with their work at home?
Remote work has become widespread as a way of working,Communication tools between members become importantI think.

west side of a river
If you are a company or organization, I think it is a very useful tool, so why not try using it once?
Recommended for readers of this article
Reporting Management System Succeeds in Eliminating Personnel Dependency and Reducing Costs|Cable Common Net Mie, Inc.

See more.
Recommended for readers of this article
Full Remote & Full Flex! San-El's way of working and the challenge of a comfortable work space!

See more.
Why did a local IT company, which has difficulty in recruiting, succeed in acquiring professional personnel?

See more.