Sanel Co., Ltd., which operates MieL, supports people and organizations working hard in the local area based on the corporate philosophy of wanting to make everyone involved happy.
And during that time, I metA Japanese drum team based mainly in Matsusaka City.Inaigumi Kibyo Sequence" has been introduced in MieL articles so far.I've been
This time, a performance commemorating the 20th anniversary of the formation was held on Saturday, August 12, 2023 at Kuragi Bunka Hall in Matsusaka City.An interview with Hitomi Matsumoto, a member of Hibikiza Inase-gumi, about her thoughts after the performance and her future plans.I was allowed to.
Matsumoto is also active on SNS such as TikTok and Instagram under the name "hitomi", and in August 2023,A Japanese drum player who is expanding the scope of his activities, including becoming a brand ambassador for Matsusaka City.It is.
She talked about her thoughts on the milestone 20th anniversary performance and what was happening behind the scenes.
Also, check out the performance commemorating the 20th anniversary of the formation of Hibikiza Inase-gumi.this way (direction close to the speaker or towards the speaker)Please feel free to take a look.
Click here for articles related to Hibikiza Inasegumi that we have introduced so far.
Click here for articles related to Hibikiza Inasegumi
Spreading taiko from Matsusaka to the world! IT support for the 20th anniversary performance of Hibiki-za Inase-gumi!

See more.
Click here for articles related to Hibikiza Inasegumi
Support for groups active in Mie! Introducing "Wadaiko," a group that carries on Japanese culture, "Kyoza Inasegumi

See more.

west side of a river
I went to see the group's 20th anniversary performance and had the pleasure of interviewing them. First, let me introduce Hibikiza Inase-gumi and Matsumoto-san.
If you want to read the interview immediatelythis way (direction close to the speaker or towards the speaker)Please come!
What kind of person is Hitomi Matsumoto (Japanese drum hitomi)?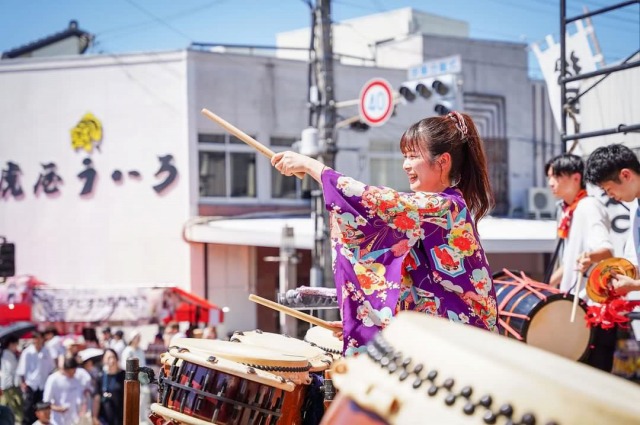 Hitomi Matsumoto is a member of Hibikiza Inase-gumi, a Japanese drum team based in Matsusaka City, Mie Prefecture.
He joined Hibikiza Inase-gumi, which was formed as part of youth development in his hometown Matsusaka, at the age of 7 as a member of the first generation, and this year marks his 20th year of taiko drumming.
``At first, it was just a lesson because my mother was a teacher, so I wasn't really motivated to do it, but as I kept playing it, I fell in love with the charm and fun of taiko,'' he said. Ta.
Currently, he is not only active as a team member, but also instructs the members, composes music, and directs.
In 2021, we will be opening an event in Matsusaka City with the hope that more people will experience the charm of taiko.HIBIKIZA Taiko ClassWe held a course.
With the opening of the classroom,Her life changed drastically after she started SNS activities.I will do so.
I want more people to know about taiko and have fun with it.Instagram,TikTok,YouTubeAs a result of continuing to challenge many SNS such as SNS, the total number of followers exceeded 800,000 in about 2 years, making it the largest number of followers in Japan in the taiko industry.
The name of the activity on SNS is "Japanese drum hitomi", and is active as an influencer that attracts attention not only from Japan but also from overseas.
Then, in August 2023, Mr. Matsumoto's activities reached Matsusaka City as well, and he was appointed as the 19th "Matsusaka City Brand Ambassador."
Matsusaka City's brand ambassadors are commissioned by Matsusaka City from individuals who have ties to Matsusaka City and are active in various fields, in order to actively promote the city's appeal.
Mr. Matsumoto also said,I want to promote the charm of Matsusaka to the world through my SNS activities.'', he was delighted to be appointed.
Now, Mr. Matsumoto, who continues to spread the appeal of Japanese drums every day.Responsible for the general direction of the 20th anniversary performance of Hibikiza Inase-gumi, which was held at Kuragi Culture Hall in Matsusaka City.It was done.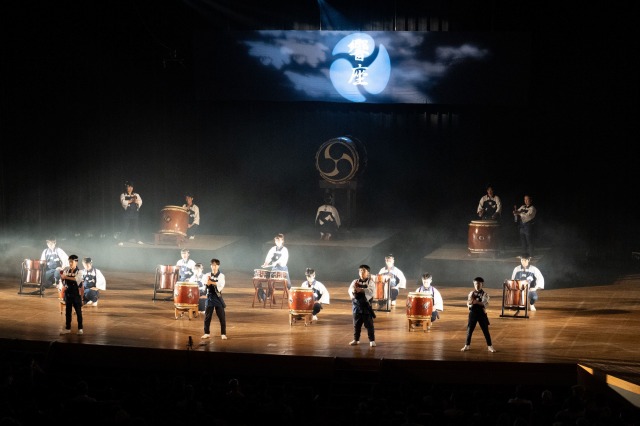 She loves taiko and the Hibikiza Inase-gumi, so she must have been passionate about this performance.
They talked about their thoughts and episodes from preparation for the performance to the day of the performance.
Interview with Mr. Matsumoto: The path to making the 20th anniversary performance a success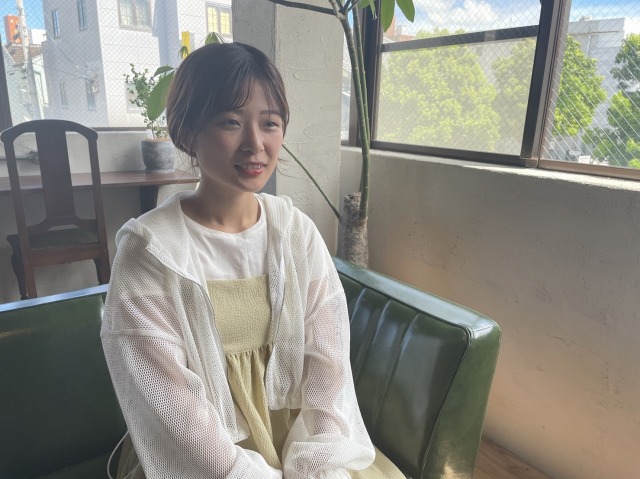 ――Thank you for your hard work at the performance. First of all, could you tell me how you felt after the performance?

Matsumoto:Thank you for your support. I was surprised that people and companies from various regions were interested in creating this performance.
Matsumoto:I was moved when I saw flowers delivered to the lobby on the day of the event, not only from the taiko school and the taiko team, but also from companies with which I had no prior relationship.
Matsumoto:The customers who came to see the lobby said, ``It was wonderful,'' and even though it was difficult at times, I really felt that it was a good thing.
――――The albums that looked back on the past 20 years that were lined up in the lobby were impressive.
Matsumoto:Since I displayed that album on my 15th anniversary, I wanted to display it for the 20th anniversary with an additional 5 years worth of photos. The lobby was also thoughtfully decorated by the parents.
--The worldview you wanted to convey through the performance was already being created from the lobby.
Matsumoto:I agree.Thanks to all the parents who helped us realize what we wanted to do as Hibikiza Inasegumi.It is.
--- Did your desire to perform actually take shape?
Matsumoto:I was also in charge of directing this time, and the members helped me realize what I wanted to do.
Matsumoto:Since it was the team's 20th anniversary, I had a strong desire to make it the best stage, but all the members supported me in areas I couldn't see.For example, they suggested the timing of appearances, and we all worked together to come up with ways to efficiently mark the positions of people on stage and the positions of accessories... I was very happy to see how proactive they were.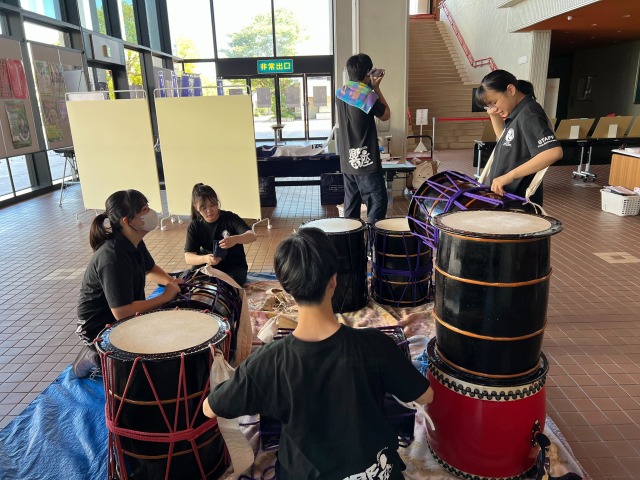 ---So you've developed a sense of ownership.
Matsumoto:Not someone else's problemHe took the initiative to think and act, gave me suggestions, and I developed a sense of independence.I feel.
---Wasn't everyone nervous?
Matsumoto:There was a lot of variety. Some of the kids were excited, while others were nervous because they were given important parts. Even so, none of the children were so nervous that they couldn't stand on stage, and seeing that, I was able to respond calmly.
Matsumoto:Above all, once the actual performance started, I was so excited.
――Were there any songs that the children came up with this time?
Matsumoto:The encore songs, ``Ten'', ``Ajara'', ``Natsumeku'', ``Momijigari'', and ``Menudo'', are new songs, and were created by elementary, junior high, high school, and university students.By creating the songs ourselves, we felt more love for the songs and got more excited.
---A lot of new songs were played this time, but did you decide from the beginning to include new songs?
Matsumoto:We had decided to include new songs, but we hadn't decided how many. Some of the songs were made by a team of two or three people who said they wanted to do it, and some songs were completed in July, so it was difficult to memorize them.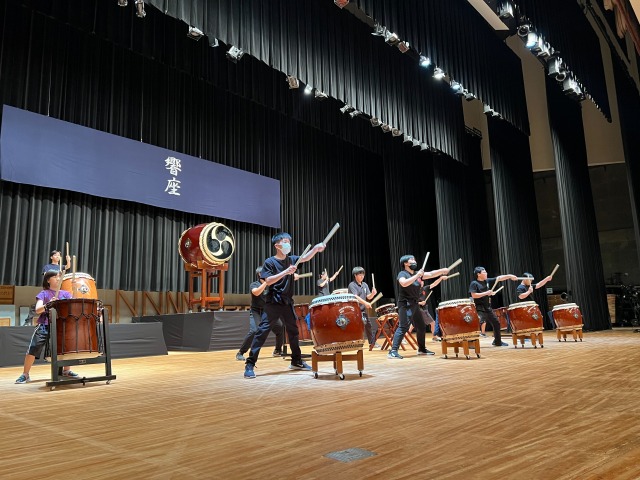 ――Now that I think about it, do you prepare sheet music for Japanese drums?
Matsumoto:Some teams make them, but we don't. I communicate it orally and memorize it. So composers create songs by memorizing and recording them.
---It's the flow of composing like a traditional art. Isn't it hard to remember?
Matsumoto:Of course it's important to memorize the songs, but it's even more difficult to remember the movement of the drums, when to play them, and the locations of tools such as drumsticks and drums.What is it? However, I think it was amazing that we didn't make a single mistake that day.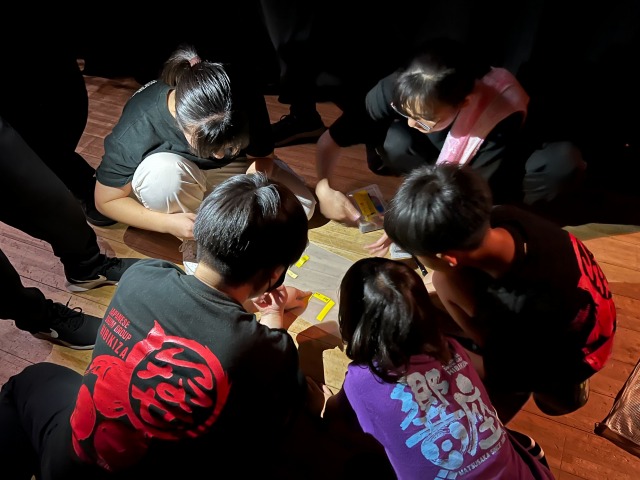 Matsumoto:Of course we practiced, but everyone's memory helped us get through it.
--- Mr. Matsumoto, I believe you started playing Japanese drums at the age of 6 and have participated in various events and performances, but has this been your first experience?
Matsumoto:The 15th anniversary performance was fun, but at that time I was in a position where I only had to think about my role as a performer.This time, in addition to being a performer, I was also in charge of production and management, and I also carried out PR activities such as crowdfunding and corporate sponsorship, so I felt a different sense of accomplishment than last time.It was.
---The level of fulfillment and quality is different from what you experienced five years ago.
Matsumoto:I was more pleased with the evaluation as a team than as an individual.
---What do you think was the reason for the success of this performance?
Matsumoto:Not only ourselves,Recruiting collaborators led to a successful event.I think.
Matsumoto:Parents have taken action, companies with which we had no prior relationships have cooperated, and we have learned that we can rely not only on ourselves but on the people who support us. I realized that it was important to give back to those around me through my performances.
Matsumoto:One of them was the lobby I mentioned earlier. The parents made it for me,My mother, who is the representative of Hibikiza Inase-gumi, welcomes the customers with a ``welcome'' message, and by arranging the banners so that they can be clearly seen, we create a worldview that will keep the customers entertained.I made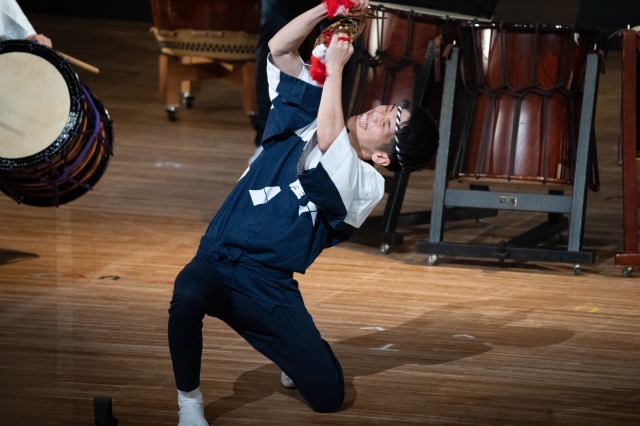 ---I was imagining a more common concert, but the whole performance felt like I was watching a play.
Matsumoto:That's the aim. In order to draw the audience into the stage, the song ``Yabusame'' has a bell in the image of a horse and is rung between songs, the song ``WAVE'' uses a sound reminiscent of waves, and the song ``Preface ~Kyokuyo~'' uses a sound reminiscent of a sunrise. We have included various performances such as playing the Denden Taiko drum in the image of! So I'm happy that people can watch it like a play.
――When the performance ended, what kind of response did you feel when you looked back?
Matsumoto:I'm not a professional, butI was able to create highly accurate performances for a wide range of ages. This was due to strong cohesionI feel that it is. Although we practiced for a few hours once a week, it was the kind of performance that we wouldn't be embarrassed to perform anywhere.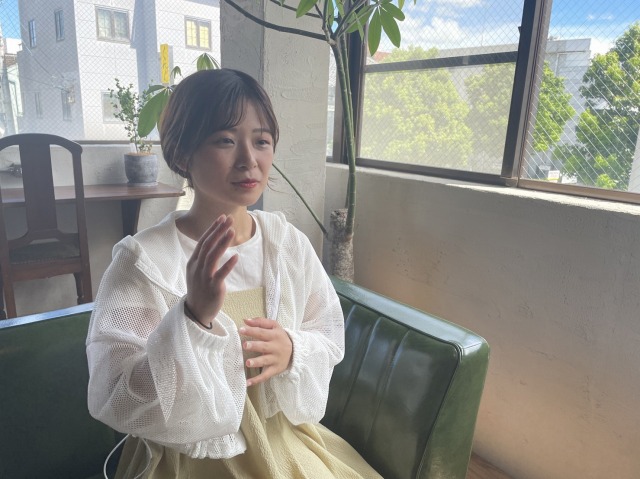 ---What are your thoughts on future relationships and exchanges with the local community?
Matsumoto:The theme is a team loved by the local community. We want to energize people by playing the drums, so we actively participate in events and perform to the best of our ability.I have decided.
Matsumoto:To that end, I want to continue to grow together with the children and protect this team.
Summary: Interview with Japanese drum hitomi. Thoughts after the milestone anniversary performance!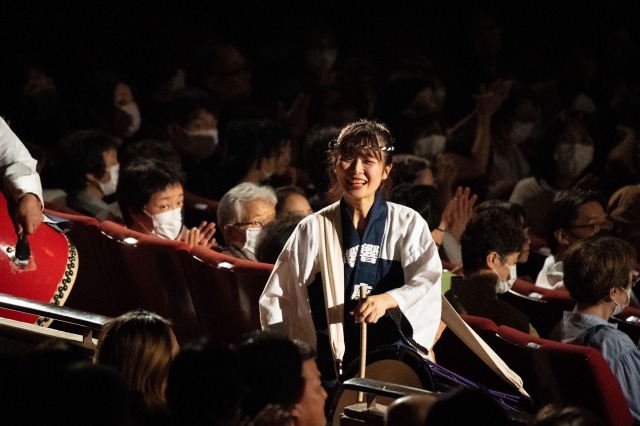 west side of a river
When I heard Mr. Matsumoto's story, my heart became warm too!
Hibikiza Inase-gumi's ``Playing the drum means hitting the heart.received from the words ofOur desire to impress people with Japanese drums and to make them feel enriched is in line with Sun-El's corporate philosophy of ``Making people involved happy.''There are things.
After hearing about the thoughts of the Hibikiza Inase-gumi and Mr. Matsumoto, who are working to revitalize the local area, I felt even more motivated to support the people and organizations working hard in the local area.
from now on,In addition to supporting Hibikiza Inase-gumi, Sun-El aims to contribute to the local community by continuing efforts to energize the local community based on our corporate philosophy of making everyone involved happy.