Matsusaka beef is one of Japan's most prestigious Japanese beef brands.
Ltd. is located in Matsusaka City, which is well known for its Matsusaka beef.

west side of a river
Hello! This is nishikawa in charge of san-El PR!
In this article, I would like to introduce Tsujihashi, the president of Sunel who was born and raised in Matsusaka City and loves his hometown!
In fact, he has a very delicate and playful personality, but there are rumors that some people misunderstand him because he looks frightening (accepted by himself)...
As public relations, I thought it was a serious situation, but I got information that Tsujihashi had found a new hobby.

west side of a river
I have to make an article about this so that people will know more about Tsujihashi!
What hobby did Tsujihashi discover? . .
that isSolo mountaineering!
After confirming with Tsujihashi, the destination I chose for my first solo climb was 757m above sea level in Matsuzaka city.Mount Horisaka(Hossakasan, Hossakayama)! It also turned out that
Horisakayama (Mt. Horisaka)
One of the three mountains of Ise, also known as "Ise Fuji
Because of its easy access from Matsusaka City and its surroundings, this popular mountain attracts climbers not only from within the prefecture, but also from the Tokai and Kansai regions.
Quickly,Interview with Tsujihashi, who was fascinated by solo mountaineering through climbing Mt.HorisakaI tried to do so!
I want a hobby!
Tsujihashi spends his days hard, such as work and dinner.
While being chased by busy days, the person himself was thinking about this.
"Everyone has a hobby even though they are busy... I want a hobby too!"

street bridge
In the past, I had tried to start scuba diving.

west side of a river
scuba diving! ?
This was also a very hard field to attack, wasn't it?

street bridge
That's right! !
There was a time when I went to the gym's pool because I thought, "Let's start with small things first!" in order to scuba dive.

west side of a river

street bridge
There are many steps to prepare before starting scuba
I understand. Equipment preparation and arrangements, and many other things. So, as a result, I haven't been able to go to the pool for many years...

west side of a river
I see... So, you found a new one: mountain climbing?
What made you decide to climb mountains?

street bridge
When I was young, I loved traveling and going around the world and places I didn't know. I still want to go on various trips. However, I couldn't go there, so I watched YouTube about traveling, camping, and mountaineering.

street bridge
Traveling to unexplored regions such as overseas, completely different life in unknown areas, extreme mountain climbing,
In addition, watching videos of a world that is far from your daily life, such as a mountain accident
I've been fascinated by it.

street bridge
Above all, even in dangerous eyes and hard eyesWhat is the charm of mountain climbing?
I was very worried, and when I noticed, I was ready.
Of course, you need to prepare well in advance because you don't have any knowledge about mountain climbing in the neighborhood.
First of all, in order to prepare the equipment for mountain climbing, go to a nearby sporting goods store!

west side of a river
What kind of things did you buy for this mountaineering trip?

street bridge
The store clerk is very kind. First of all, what kind of clothes should I wear? ?
I politely answered even a really beginner question.

street bridge
As I asked various questions, I got more and more excited, saying, "Coffee at the top of the mountain!" . .

street bridge
(see image below)
Backpacks, tables, stoves, kettles, and other mountaineering goods, as well as sweat-absorbing and quick-drying innerwear, shorts, tights, and other mountaineering wear
I bought all of them.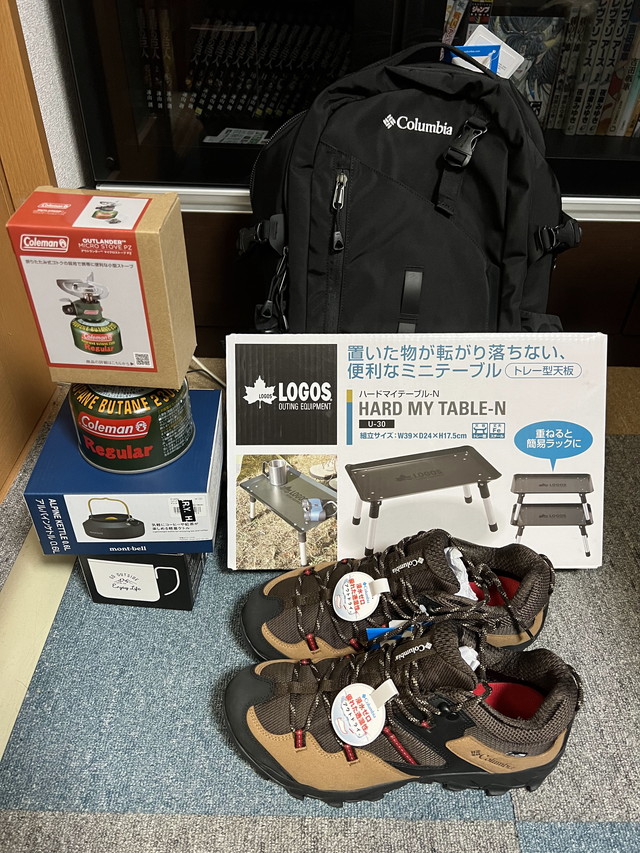 Very satisfying shopping Finally, to the clerk"Speaking of which, which mountain are you climbing?"Tsujihashi asked.
Horisakayama."
I don't think you need to buy all this gear to climb that mountain."

street bridge
I'm a timid type, so I like to carefully research and prepare. But there were so many things I didn't understand, so I asked the store clerk over and over again!

street bridge
Thank you very much to the store clerk who was very kind to me for a long time! !
Horisaka Mountain Hiking Course: The actual route where Tsujihashi was climbed
Horisakayama Course Introduction
Horisaka is a famous mountain that has been worshipped since ancient times, so there is a torii gate at the entrance and lanterns and stone monuments along the way, creating a serene and mysterious space.
The course that Tsujibashi tried this time was,A 3.1 km round trip course from Horisaka Pass to Mt.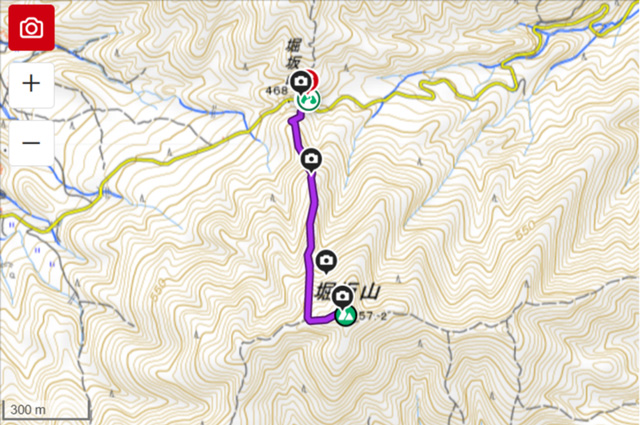 Reference Site:YAMAP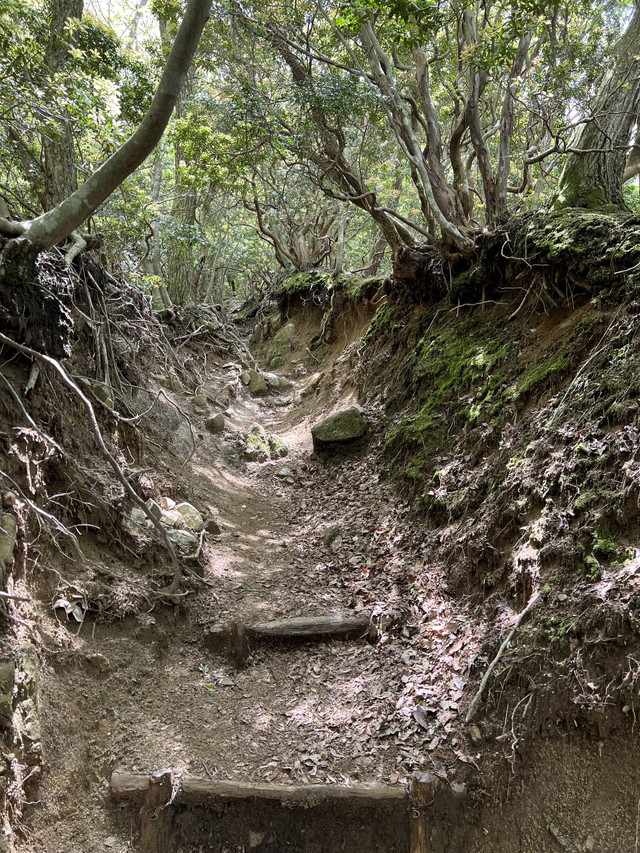 The climbing course is short and recommended for beginners, but for those not accustomed to mountaineering, the incline may seem steep.

street bridge
To make it easier for climbers to walk, the roots of the trees have been cut down and steps have been set up... but it's tougher than I imagined!

street bridge
I can't believe my physical strength is not so high! If I hadn't told everyone in the company about going to Mt.Horisaka, I would have turned back halfway through...
Because of the ease of climbingAs it is a popular mountain, bamboo canes are placed at the entrance.Please be assured that we will be able to provide you with the best service.
However, do not forget to return the cane when you are finished using it!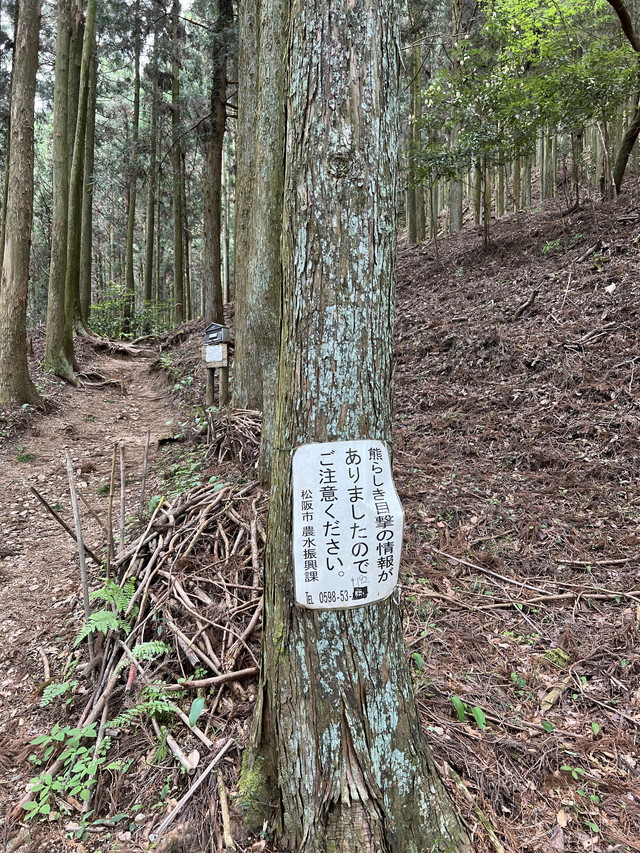 There have been reports of bear sightings, so be sure to fill out the mountain trail record book at the entrance to the trail!
The road to the summit seems endless, but it is important, of course, to take a break!
Therefore,Introducing a little bit of the original resting point that Tsujihashi found along the wayI will do so.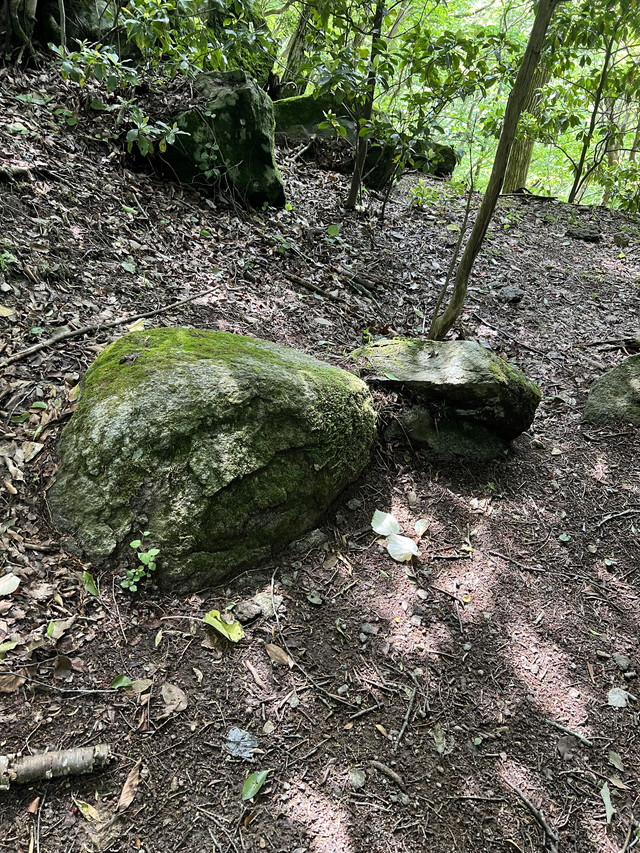 The stone has a serene appearance that makes you want to sit down and compose a poem.
From the point of view of preventing fallen trees, the trees that look like they have been felled are also perfect resting points.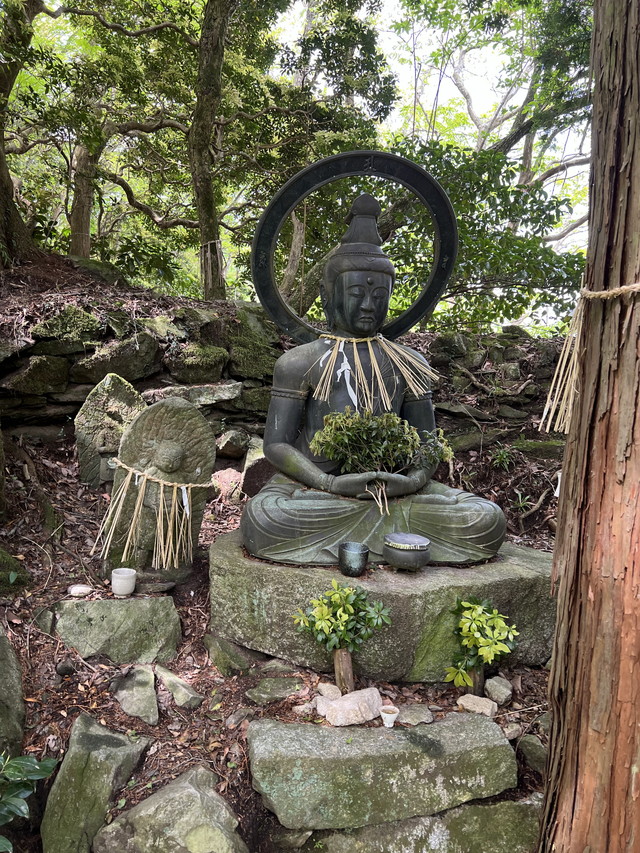 street bridge
Due to my personality, I did a lot of homework, and at the halfway point,Bronze statue of Dainichi NyoraiI knew there was

street bridge
When I reach this point, I think, "I'm only halfway up the mountain!"Seriously! Is this half? ? Shall we go home here?"I thought about it quite seriously.

west side of a river
Is the path to the summit steep?

street bridge
Yes, it was really steep and difficult. More than 6 times, I seriously thought I was going to turn back.

street bridge
When I arrived at the summit, I sank into the ground for a while before I was impressed and could not move at all.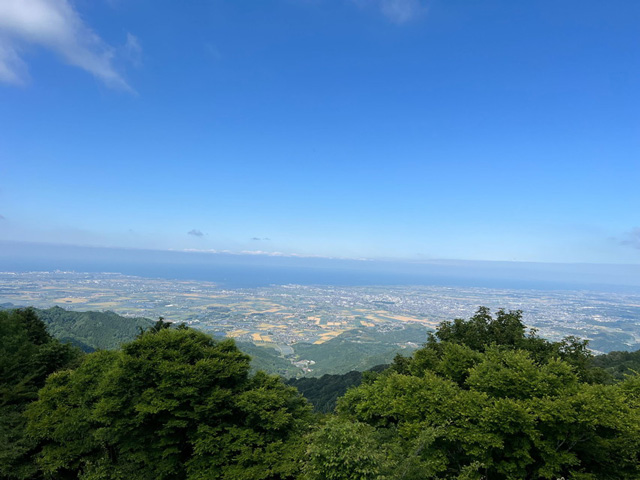 And finally, we arrived at the summit!
Ise Bay can be seen in the distance,A panoramic view of the breathtaking scenery that will blow away your fatigue.Can be done.

street bridge
The exhilaration of reaching the summit is unimaginable!
I am the one who climbed up well!
But the next moment, a shocking sight met my eyes.
Near the top of the mountain, you can see elderly people with pets, mothers with babies on their backs, and families with children enjoying themselves.

street bridge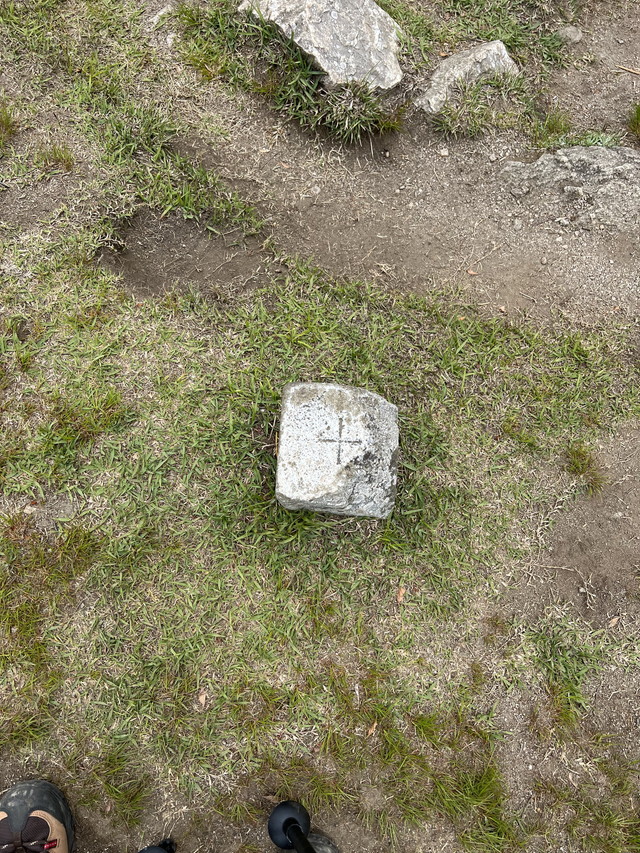 Speaking of things you can only see at the top of the mountain,triangulation pointThe following is a list of the most common problems with the
Even though I was shocked by the shocking and surprising sight, I snapped a photo to commemorate the summit.
triangulation point
A point that serves as a reference point for surveying such as diagrams, and is often found on mountain tops.
Most are made of granite, 15 to 18 cm square, and the reason for the name "triangular point" despite its square shape comes from the standard of the surveying method known as triangulation.

After climbing to the top of the mountain and enjoying it to the fullest, it was time to descend!
But it can happen to anyone that you lose track for a moment of where you came up from in the first place.
Tsujihashi is one of them.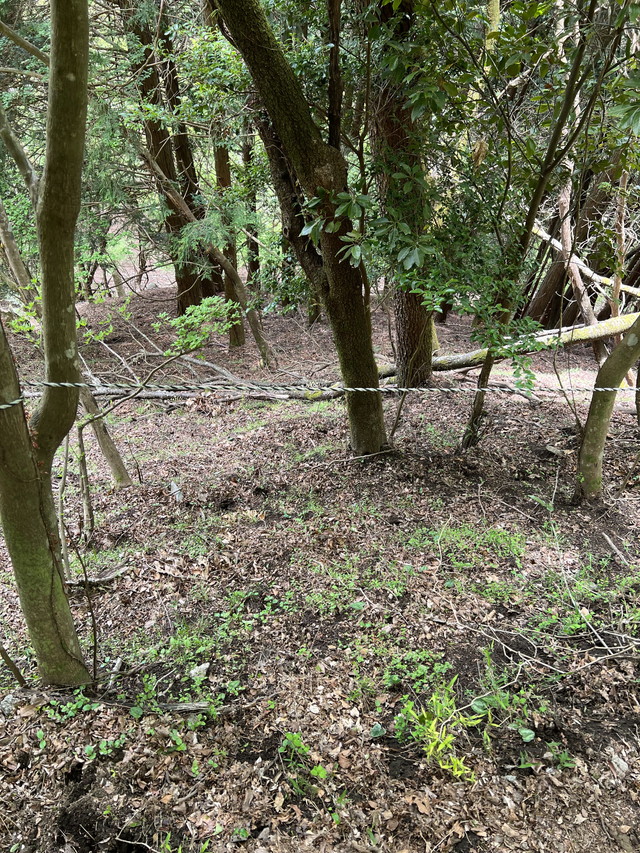 young (animal)The ropes on the "1" are for preventing straying.The product is strung on a
In fact, when Tsujihashi also tried to descend from the summit, he was at a loss for a moment as to which route he had climbed from and where to get off.
However, they found this rope to be a landmark and were able to descend the mountain calmly.
Climbing information sites, etc., introduce how to respond to increase the probability of being rescued in the event of an accident.
There are three main ways to respond in case of distressIt is likely to be
3 points to consider when in distress
If you get lost in the mountains, do not go downhill!
Aiming for the summit may lead to a ridge with a good view and the possibility of finding a trail, allowing for a safe descent from the trail.
When you get lost, don't go down into the stream!
Maps often do not depict waterfalls and streams, making it difficult to find a waymark. The paths are also difficult for people to follow, and without ropes it is difficult to walk on them, which can lead to injury.
If you get lost, go back!
If you walk around in the mountains in the dark without knowing your direction, etc., you are more likely to get lost. If you lose your way, turn back the way you came.
New discoveries in mountaineering: What is the real thrill of mountaineering, as told by Tsujihashi?

west side of a river
What is the best part of mountaineering that you have learned through this climb?

street bridge
I don't know if I can call it the real pleasure,
Besides being fun, you can go to Mt. Horisaka as soon as you feel like it.
I thought.

street bridge
In addition, it was a big discovery that led to a grasp of the current state of my physical strength. When I actually climbed the mountain, I realized that my physical strength was declining.

west side of a river
I see, so you had such a realization about yourself.

street bridge
Now I have started walking 7 km on nice days to prepare for my revenge on Mount Horisaka. It's fun to see the daily changes even in nearby spots. For example,
LocalSuzunomori ParkThe fountain has been restored and the fountain in theMatsusaka ParkDiscovering the charms of the city, etc., that only walking can provide.
I am happy to have found the
Suzunomori Park
is a park that was created in cooperation with citizens' groups and the government on the site of a Kanebo cotton factory. There is a large zelkova tree in the middle of the grassy square that attracts the eye. The attached fountain has 3 patterns of water spray and is very popular with children.
Matsusaka Parkis the site of Matsuzaka Castle, which was built by Ujisato Gamo, a military commander of the Sengoku period. Today, only the stone walls remain and it is loved by the citizens as a castle ruins park.
Recommended for readers of this article
Grabbing the fashionable spirit of the Edo people! Experience the history of Matsusaka cotton weaving!

See more.
Recommended for readers of this article
What kind of castle is Matsuzaka Castle, which is now a castle ruins park? History and highlights!

See more.
Extras - items purchased after the first mountaineering trip

west side of a river
Are there any items that you actually climbed a mountain and later wished you had purchased ahead of time?

street bridge
Opinions seem to be divided among mountaineers, but there are two types of poles used to reduce the load on the way up and down the mountain, called poles, and then there are poles that are used to reduce the load on the way up and down the mountain, called stocks.
I wanted to eat freshly made hot sandwiches with delicious coffee at the summit, so I used a hot sandwich cooker.
after the climbing challenge.
Climbing Impressions and Future Goals: What did Tsujihashi get from climbing?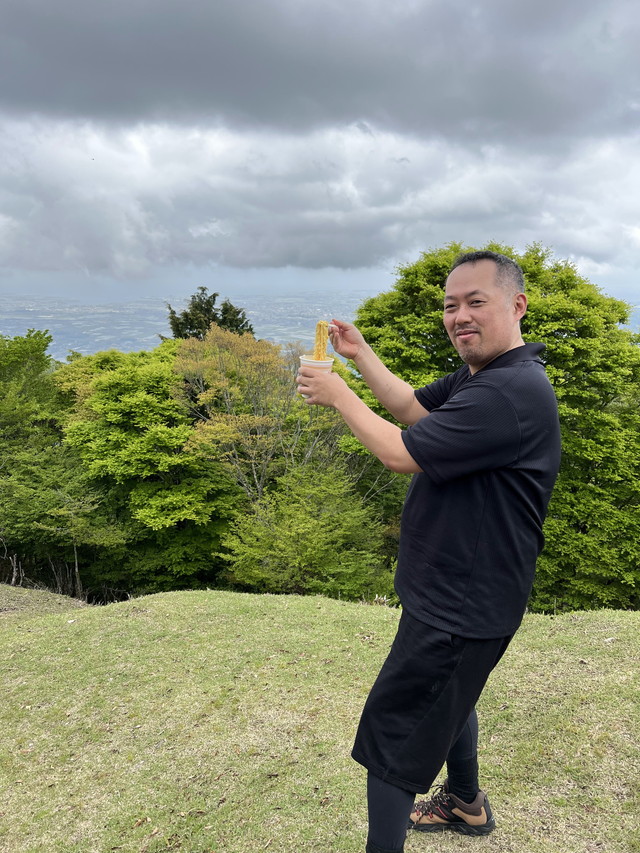 west side of a river
What have you gained through mountaineering?

street bridge
alsoThe most important thing is the sense of accomplishment.
The incline to the summit was severe for a beginner climber, so from the halfway point, I just concentrated on moving my feet without a care in the world.

west side of a river
Do you have any new goals for the future in terms of mountaineering?

street bridge
I agree. I wanted to be able to climb Mt. Horisaka easily, rather than new.

street bridge
And I want to climb various mountains
And someday... really someday
Switzerland, the highest peak in the European Alps, Mont Blanc!
I got a dream!
This time, we interviewed Tsujihashi when he climbed Mt.
Since the program started in May, the employees seem to be having a lot of fun talking about mountain climbing.
Why don't you all try mountain climbing in the nearby mountains this summer?